We are Nordic Batteries. We bridge the gap between battery cells and applications building next generation battery solutions. 
We deliver customized battery- and energy storage solutions to drive your business forward. Our technological expertise and market experience puts us at the forefront of the industry 4.0 revolution powering the green shift for key industries.
We have products on the market for the construction and aquaculture industry. Solutions for other hard-to-abate industries in need of powerful energy storage are being developed.
eCUBE

eBOX

ePOWERBOX

eBESS

eSKY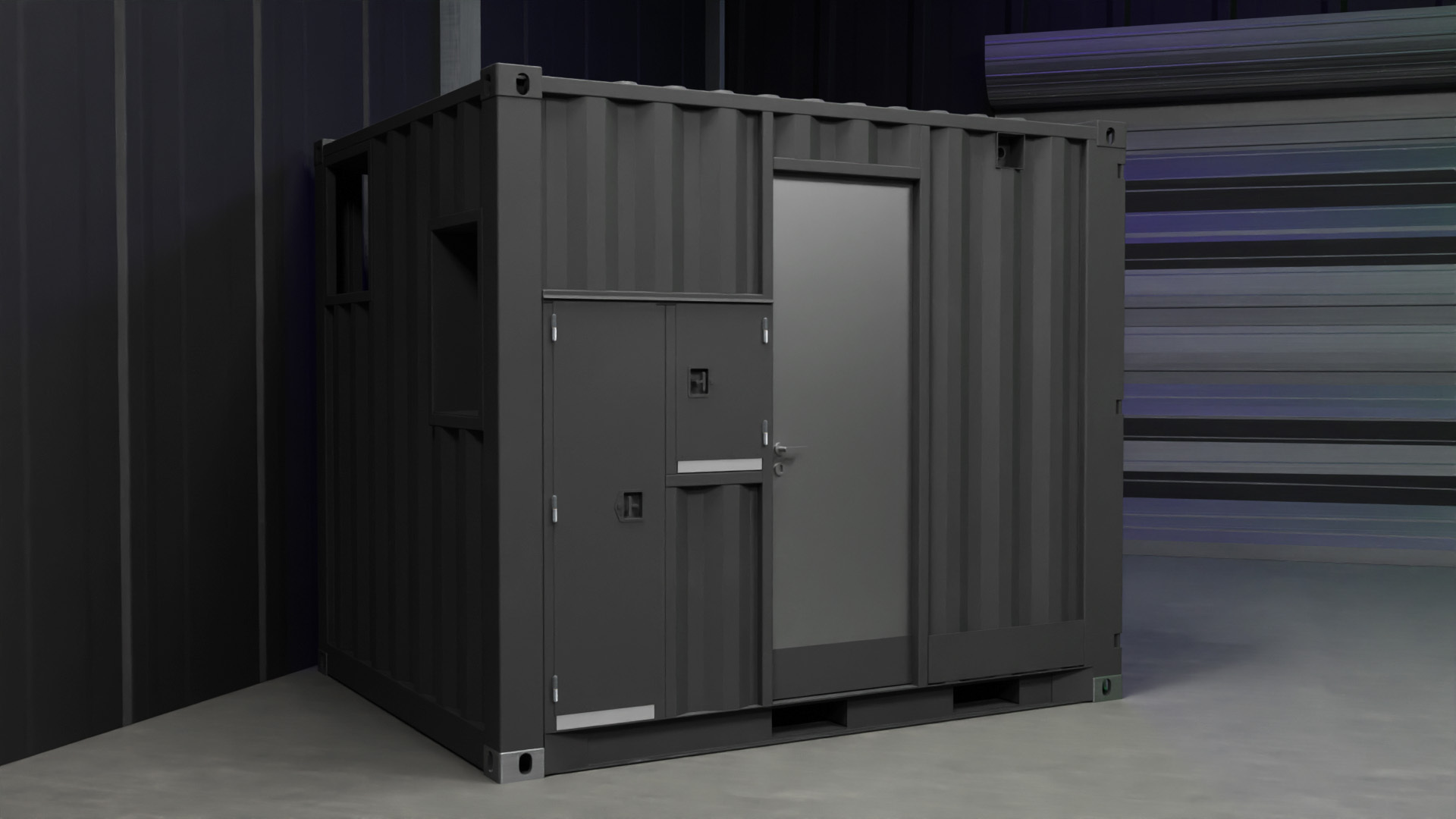 Big energy
in a transportable package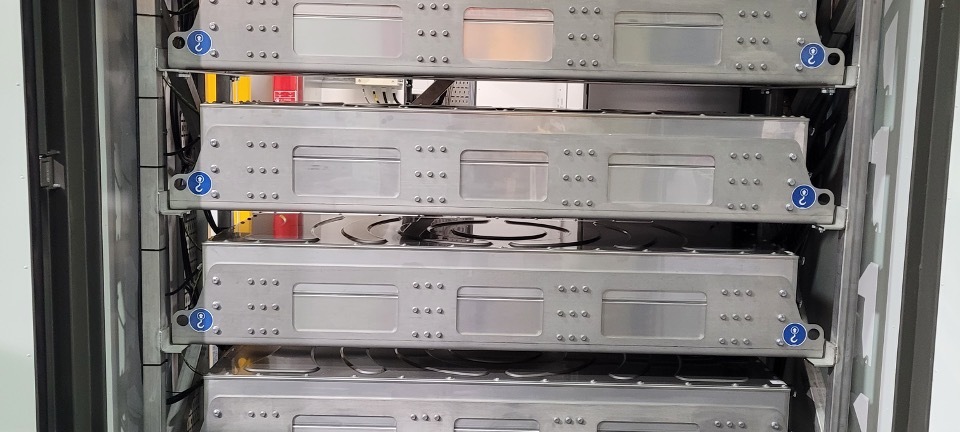 High quality battery packs
with a small footprint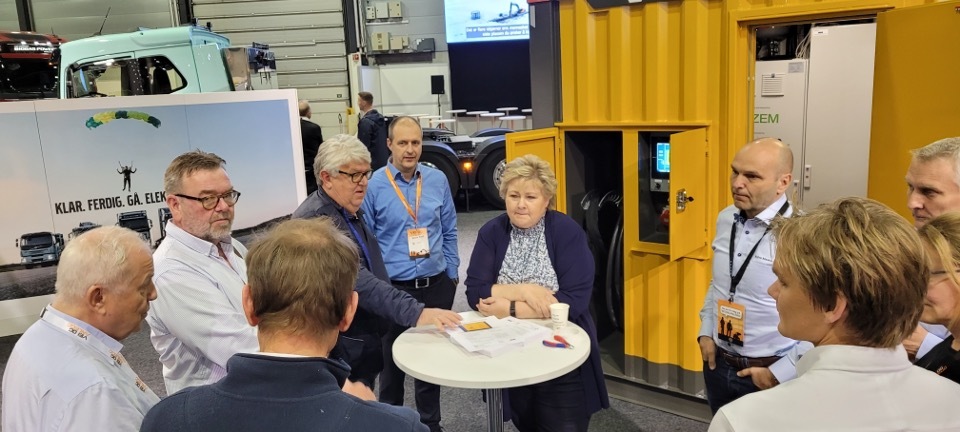 Growing interest
in multiple industries
Battery capacity: 330kWh (396kWh optional)
DC out: 1x 250kW CCS2 + 1x 48V DC charging
AC in: 1x 230V 3f 16—125A or 1x 400V 3f 16—125A
AC charging eCUBE: Max 120kW
AC out: 1x 230V 3f 32A, 2x 230V 1f 16A or 1x 400V 3f 32A
Weight: 6,5 ton
Dimensions: 2438mm x 2991mm x 2591mm (W x D x H)
eCUBE is a 10ft container that can contain between 330 and up to 900kWh of batteries in addition to control systems, DC link cabinet, converters, connection cabinets and a transformer. The system is easily scalable for larger containers as well when higher energy storage capacity is required.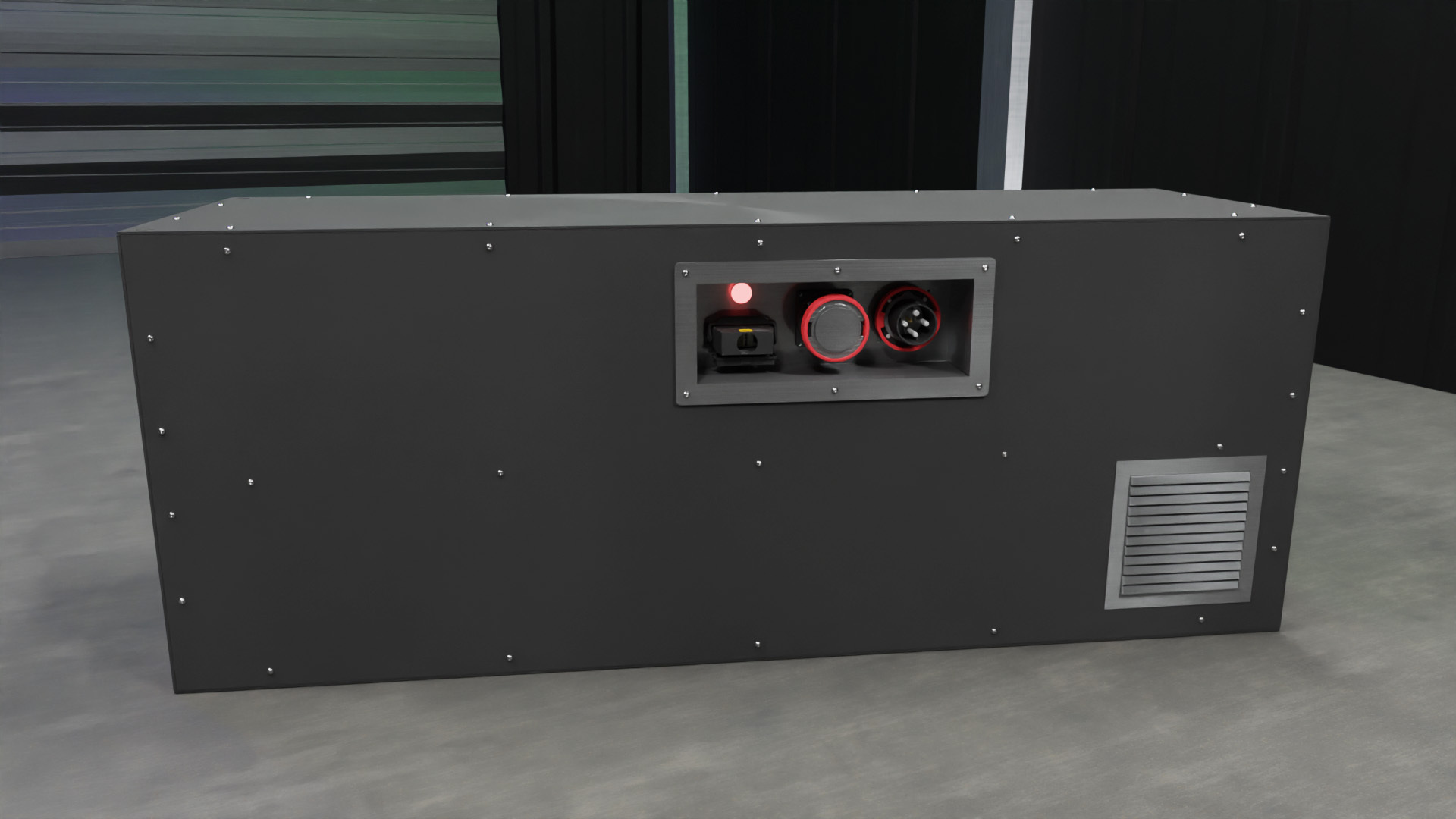 Stand alone
or grid connected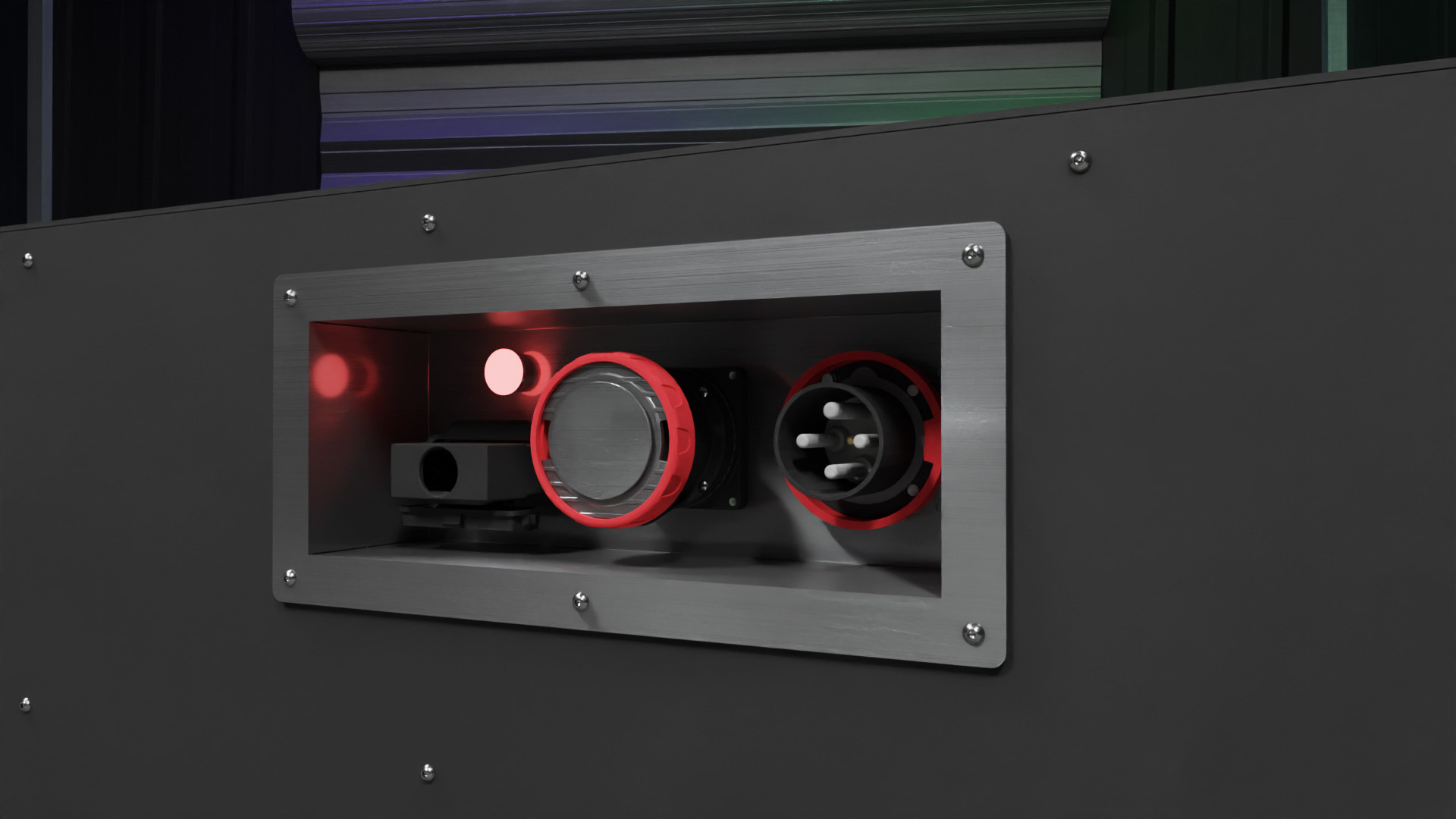 Easy to use interface
for maximum efficiency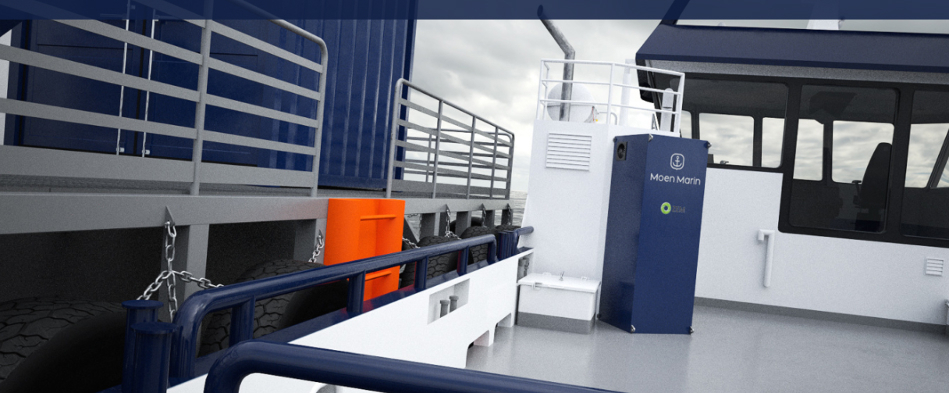 Practical applications
for a wide range of use cases
Battery capacity: 66kWh
DC out: N/A
AC in: 1x 230V 3f 16—125A or 1x 400V 3f 16—125A
AC charging eBOX: Max 50kW
AC out: 1x 230V 3f 32A or 1x 400V 3f 32A
Weight: 900 kg
Dimensions: 750mm x 2100mm x 720mm (W x D x H)
eBOX is a compact 7ft stand alone or grid connected powerbox currently in use by Moen Marin. It's small size allows it to be implemented in various environments without compromising capacity.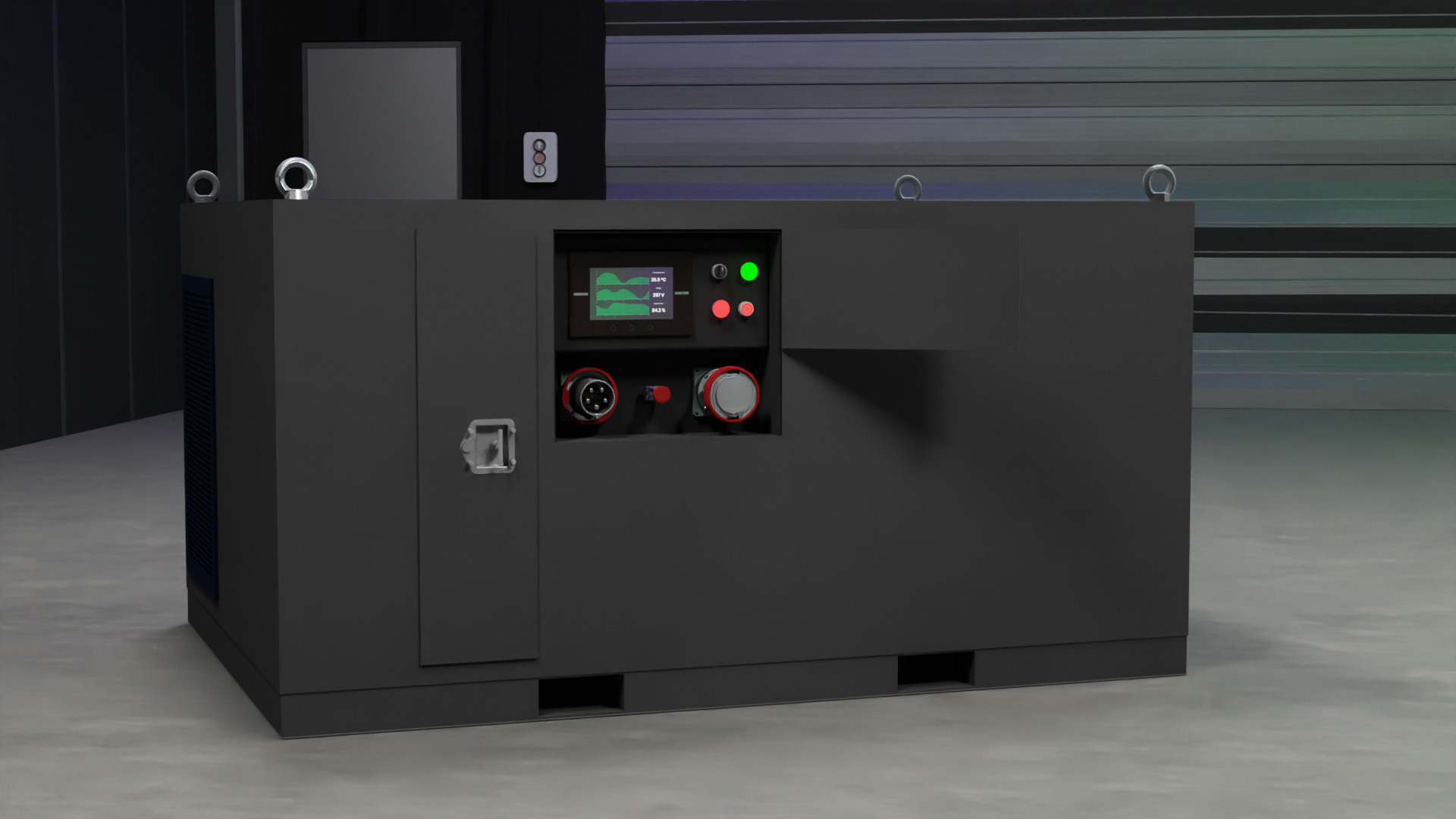 Market leading battery cells
for maximum output of power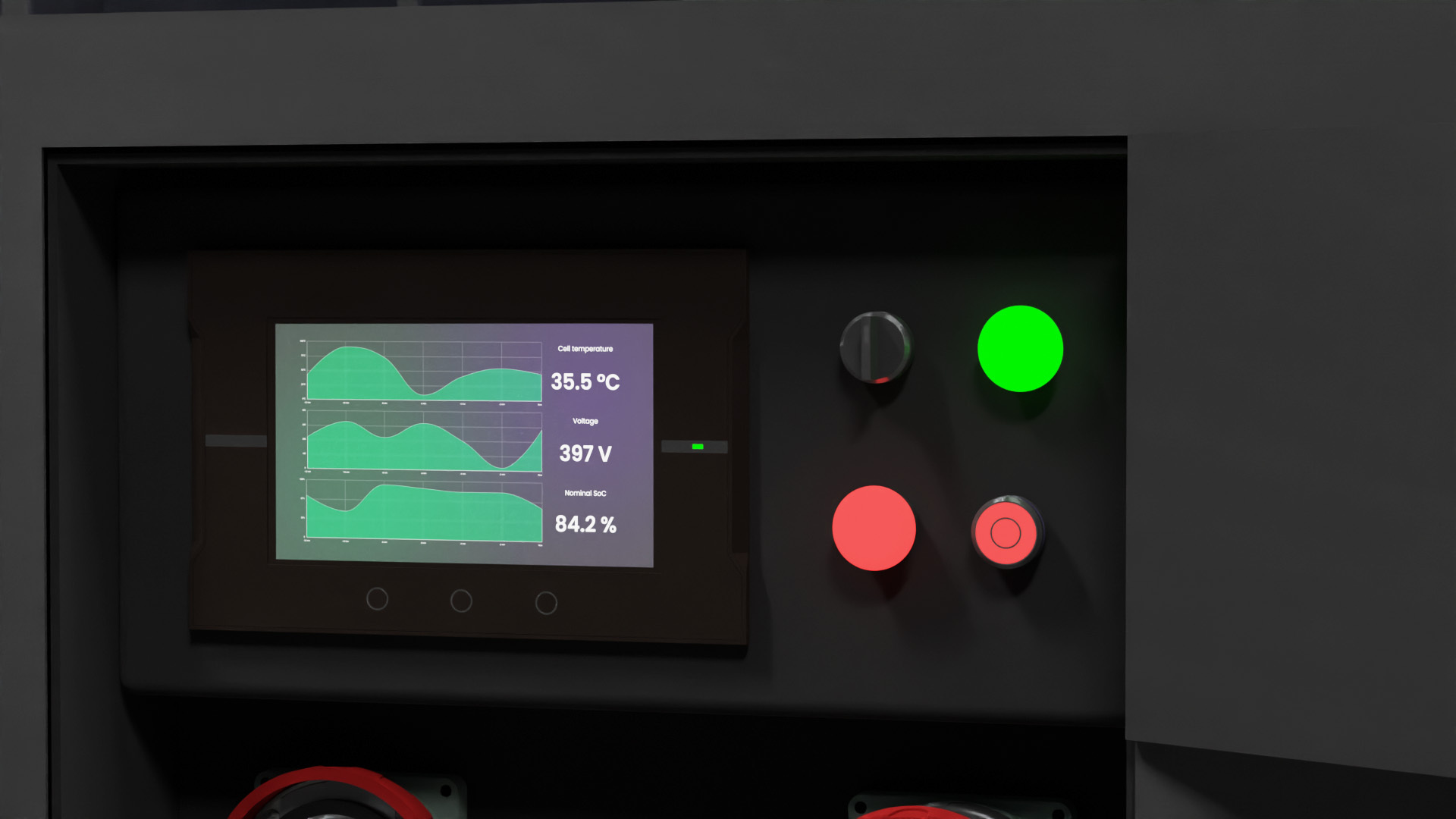 Advanced control systems
ensuring optimal performance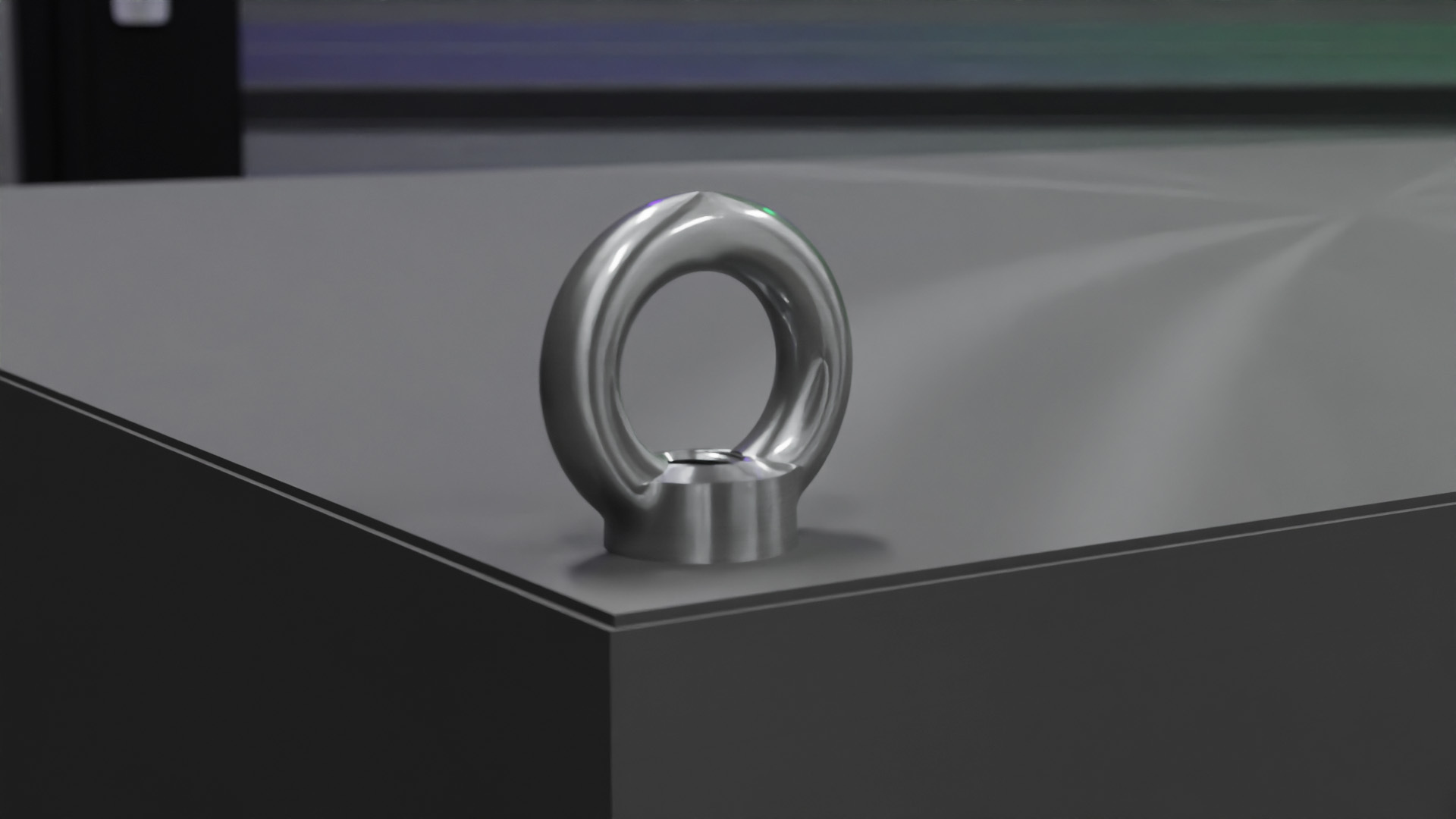 Strong mounting points
for easy transportation
Battery capacity: 132kWh
DC out: 1x 180kW CCS2 charging
AC in: 1x 230V 3f 16—125A or 1x 400V 3f 16—125A
AC charging ePOWERBOX: Max 50kW
AC out: 1x 230V 3f 32A, 1x 400V 3f 32A or 2x 230V 1f 16A                                                                     Weight: 2,6 ton
Dimensions: 1500mm x 2300mm x 1100mm (W x D x H)
The ePOWERBOX is a stand alone or grid connected 7 ft charging container capable of delivering 230V or 400V with a battery capacity of 132kWh. Top mounted hooks and supports for forklifts makes it easy to move around.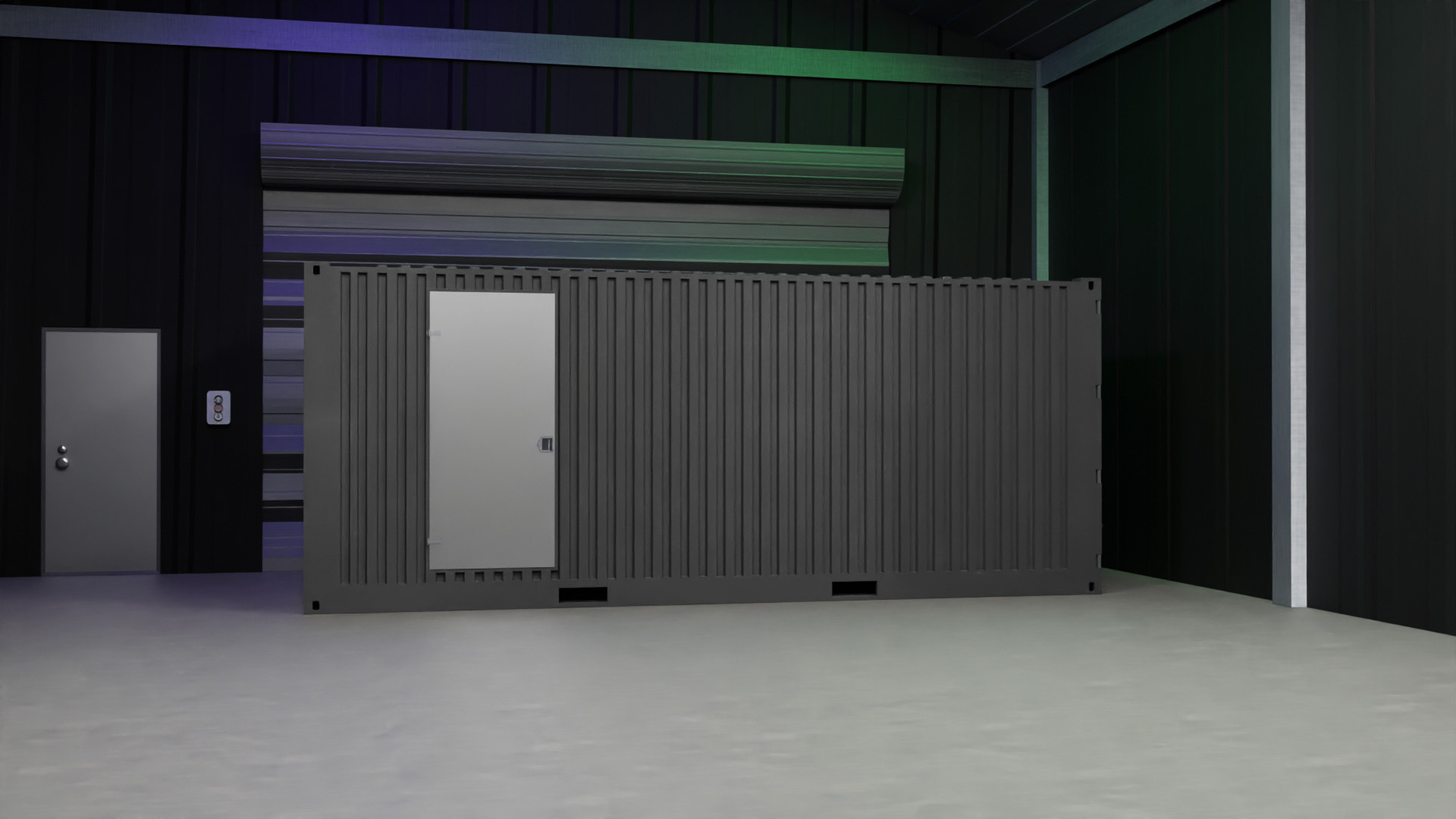 Maximum power
in standardised dimensions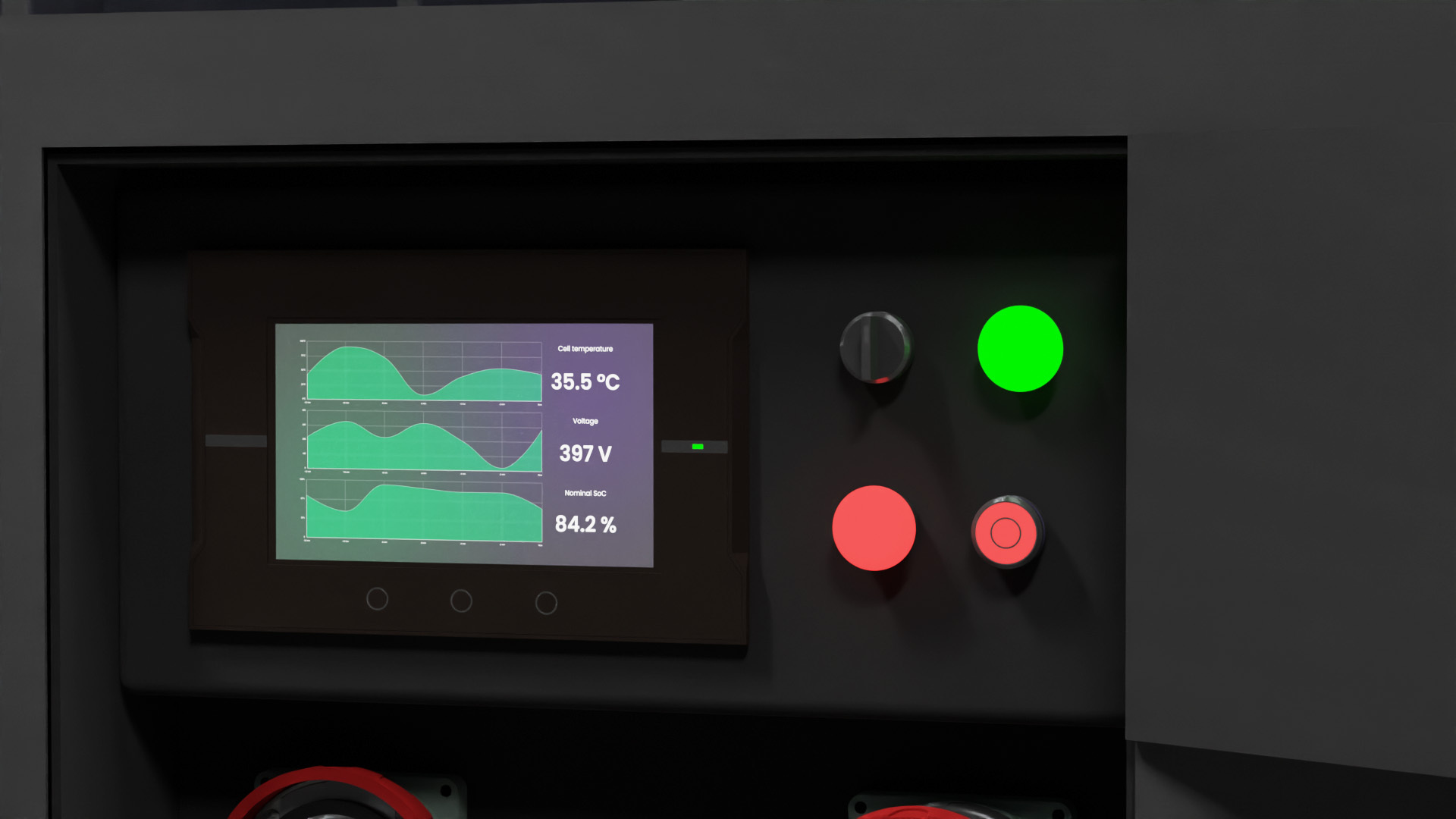 Advanced control systems
ensuring optimal performance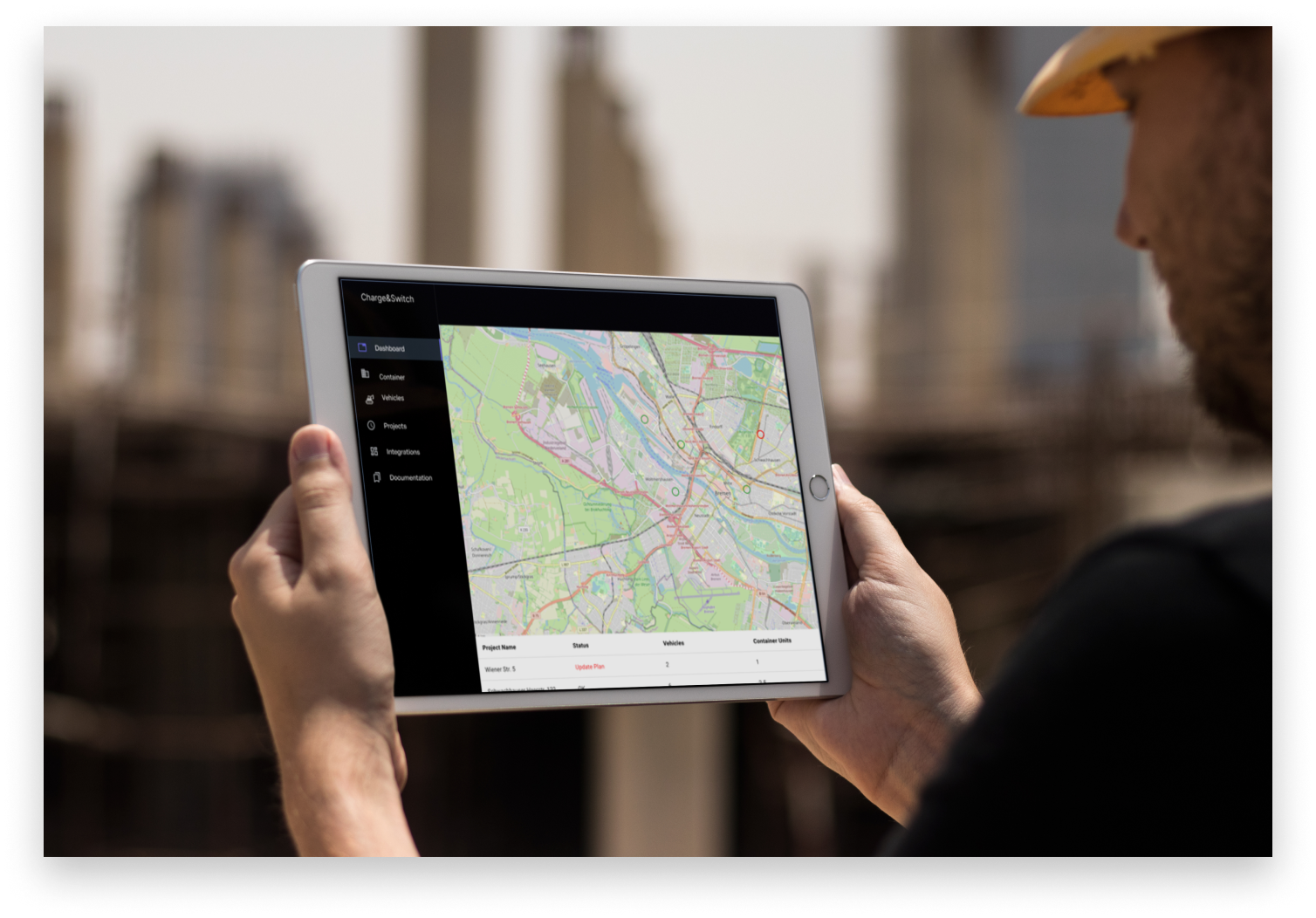 Cloud connected
for easy managing
Battery capacity: 0,9-3,4MWh
DC out: N/A
AC in: 1x 400V 3f-125A or 1x 230V 3f-125A
AC charging eBESS: Max 120kW
AC out: 1x 400V 3f 125A or 1x 230V 3f 125A                                                                                            Weight: 12,8 ton
Dimensions: 2438mm x 6058mm x 2438-2896mm (W x D x H)
The eBESS is a portable, industrial-grade energy storage solution built inside a standard 20ft shipping container. It is designed to provide a flexible and scalable energy storage solution for a variety of industrial applications including providing backup power during outages, supplying power to remote or off-grid locations, and supporting temporary or emergency power needs. The eBESS can be customized to meet the specific energy requirements, making it a versatile and reliable choice for industrial power needs.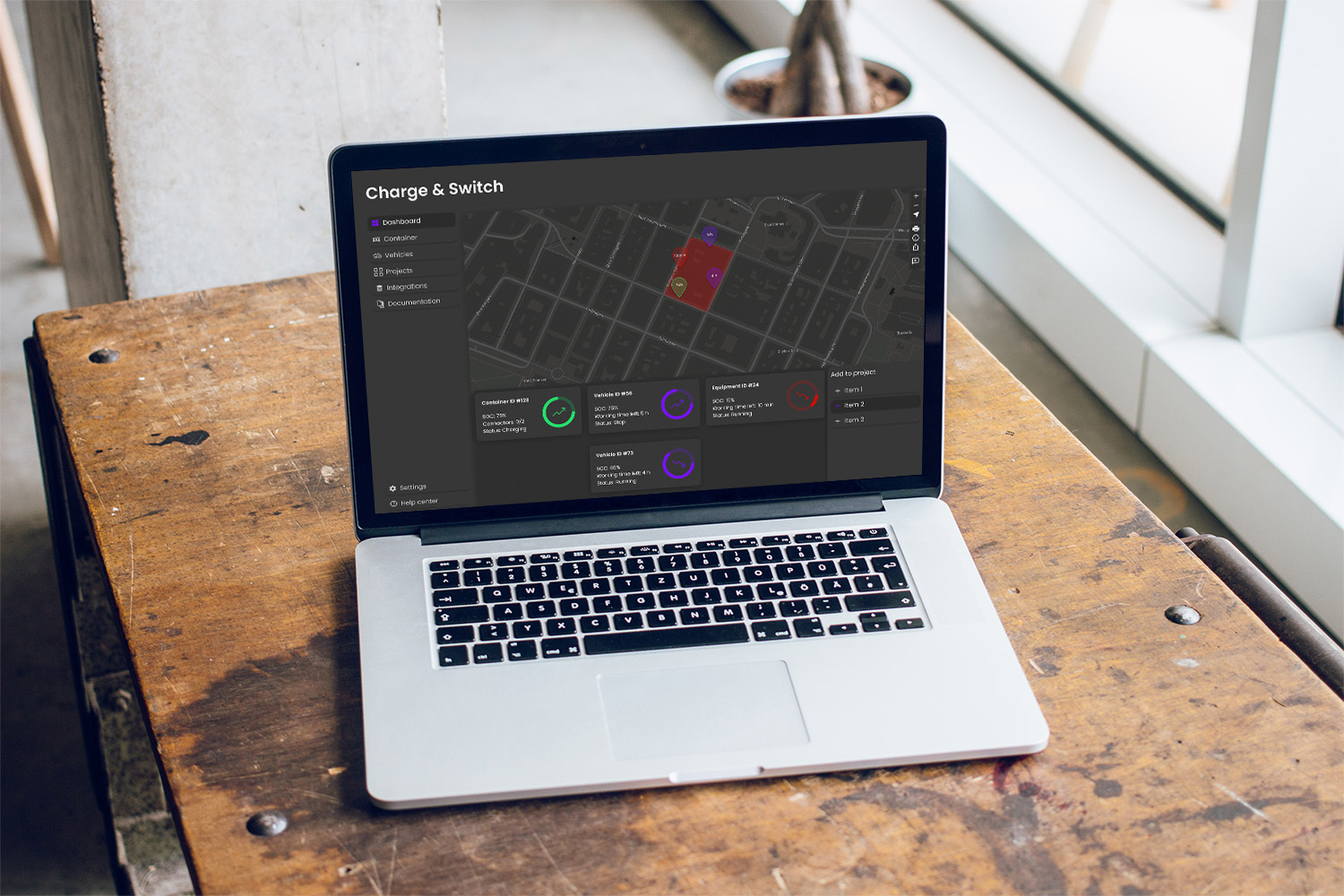 Powerful software
for full control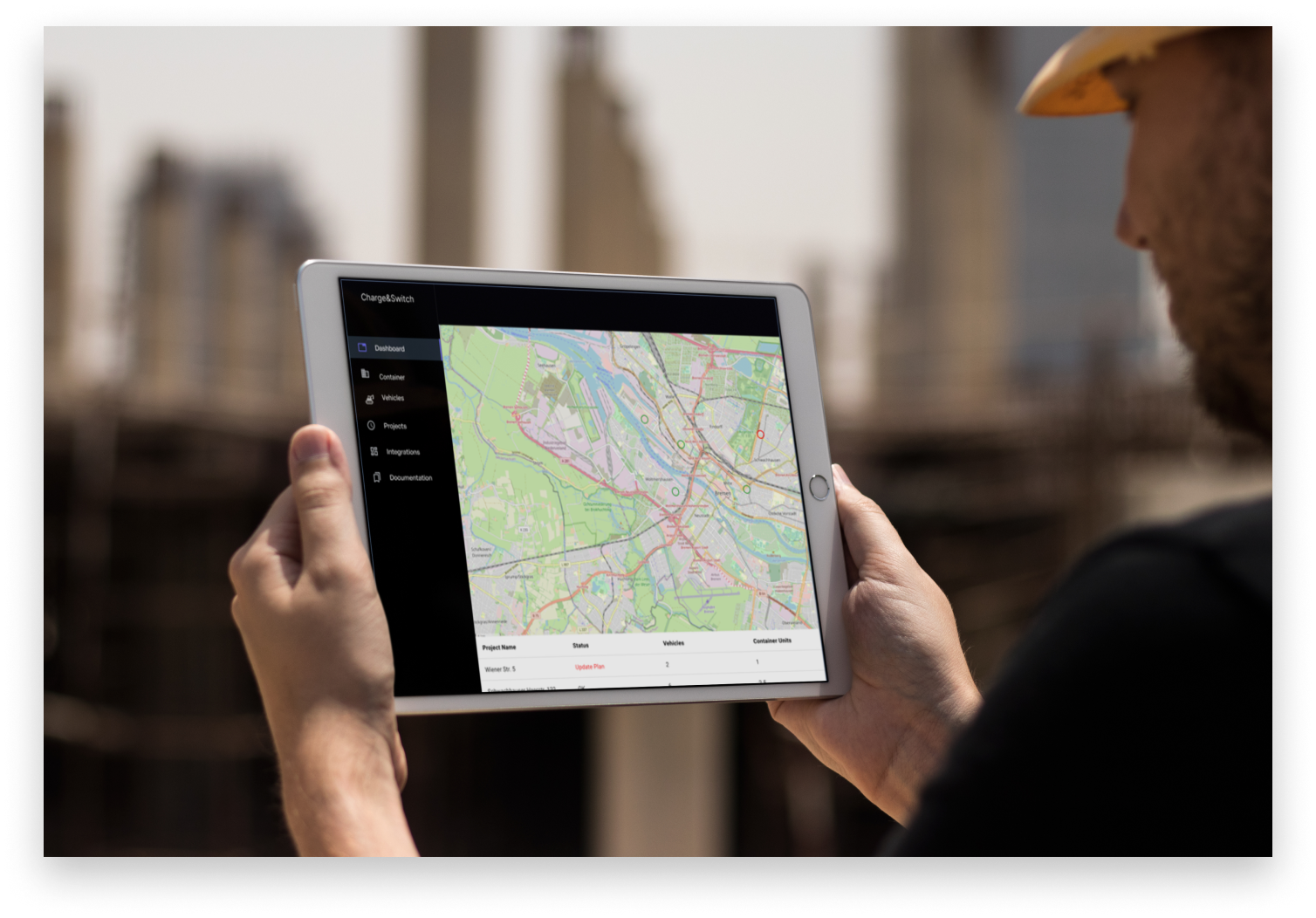 Always with you
wherever you are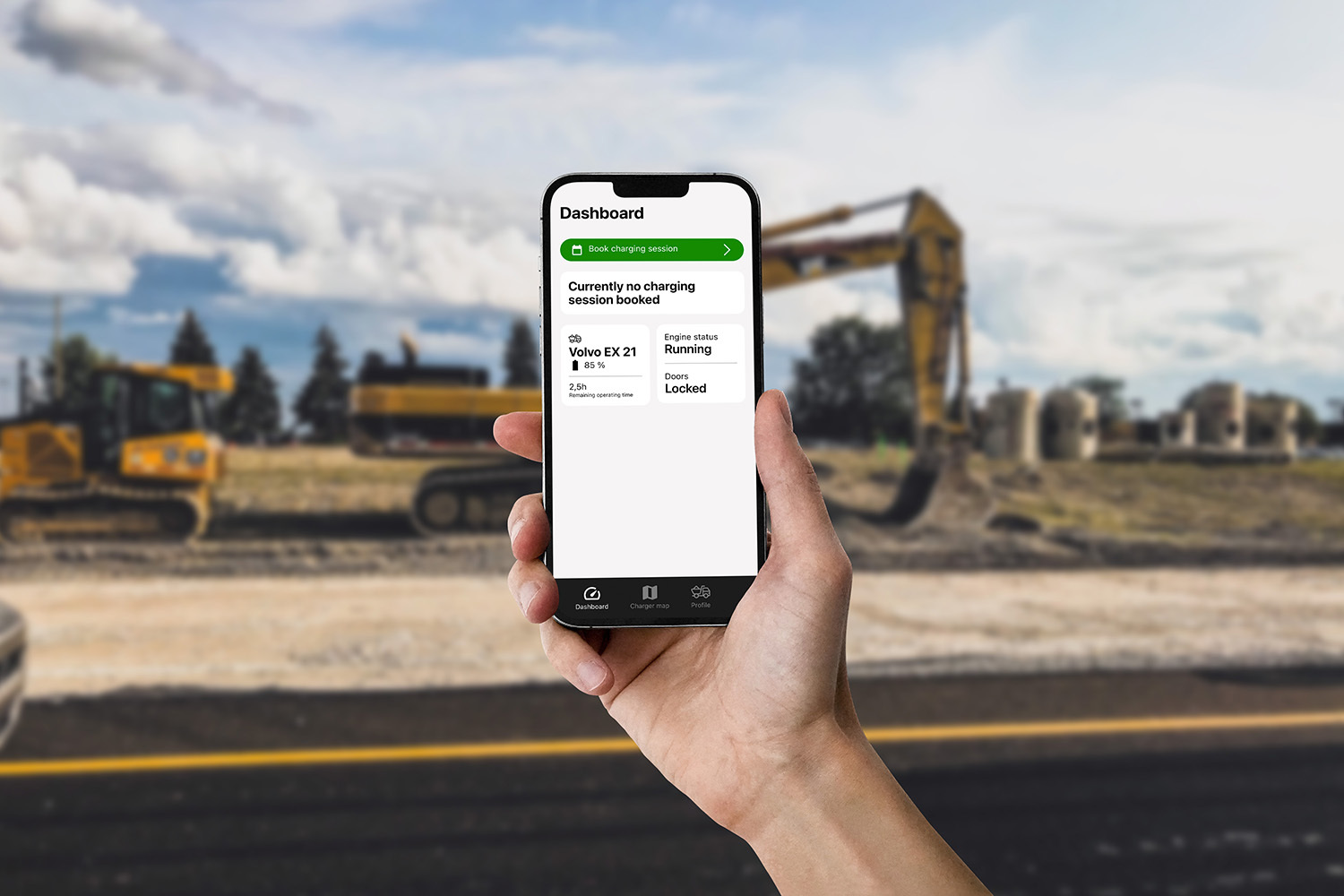 Available on
multiple devices
Always enough energy at the right place at the right time!
By connecting our power boxes to the cloud, eSKY enables monitoring of location, charging status, and remaining capacity. Integration with external software and databases allows for predictive maintenance and fleet monitoring. By utilising AI technology planning logistics has never been easier.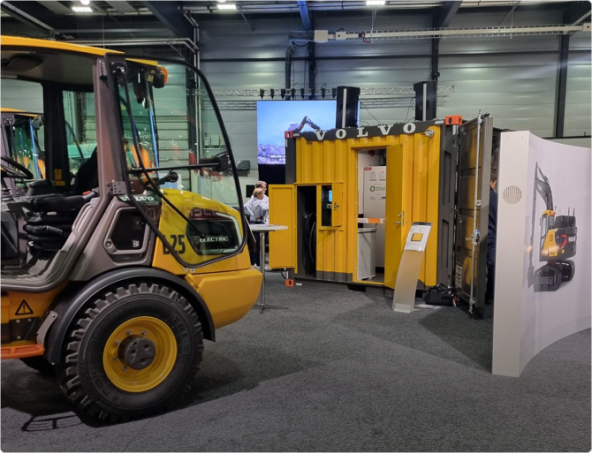 10 feet charging container for Volvo Maskin AS
with CCS2 interface and battery buffer
The charger, introduced at the Road and Construction exhibition at Lillestrøm, Norway, is equipped with a standard 150 kW ccs2 plug and a special 48V plug for charging Volvo's smaller construction machines and a 330 kWh battery buffer.
The charging container, designed for demanding construction sites, generated remarkable attention and interest, including from Norway's former prime minister, Erna Solberg. The container is available in multiple variations and can be customized with branding to meet customer expectations.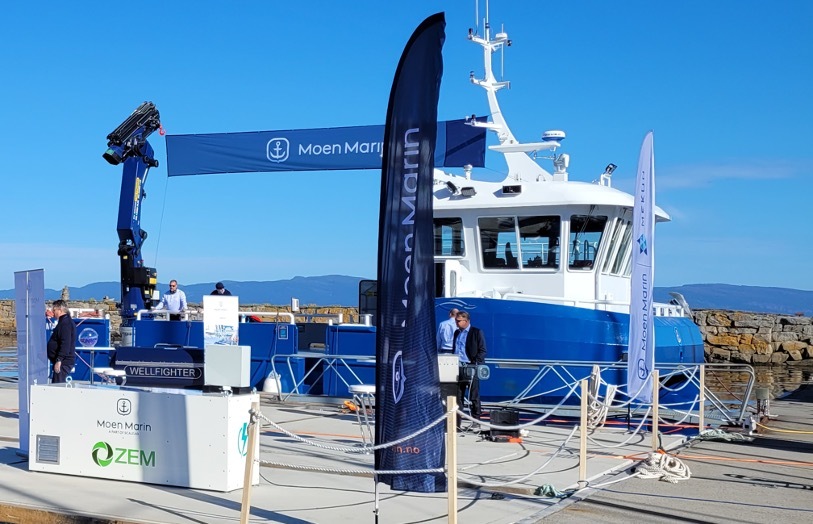 7ft charging container for Moen Marine
with 94 or 188 kWh battery
The eBOX, a compact charging container, was designed in collaboration with ZEM to hybridize boats for Moen Marin and ZEM's customers. The goal was to create a plug-in retrofit system that enables boats to operate on electricity while stationed away from shore and recharge via onboard engines or by connecting to the existing energy grid while in harbour.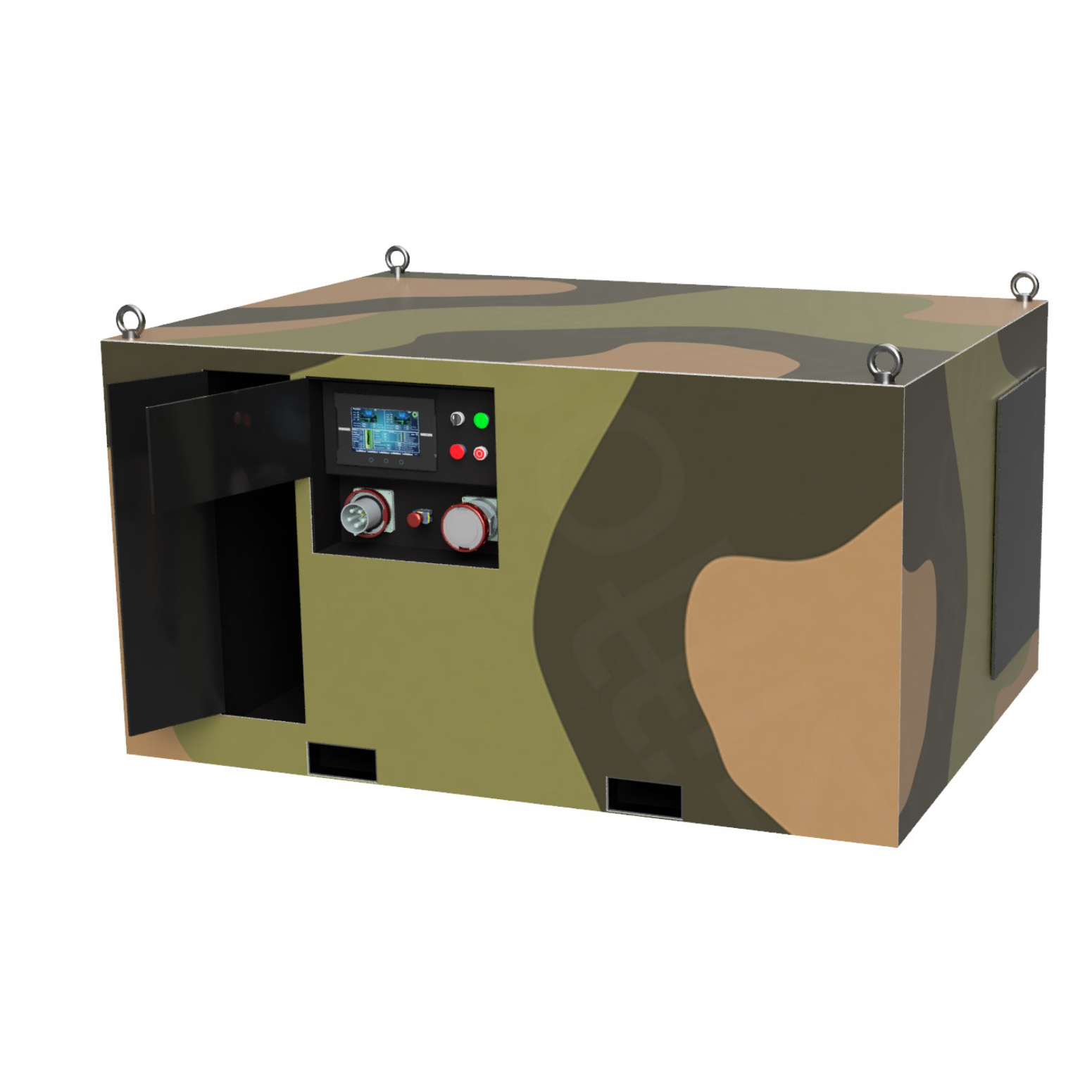 The ePOWERBOX Defence
is one of several products we offer for defence purposes
We understand the critical importance of reliable and efficient energy storage in the defence sector. Our customized battery and energy storage solutions are designed to meet the demanding requirements of this industry.
Our products offer robust, high-performance power solutions suitable to power a variety of defence applications, including portable military electronics and communication systems. Our batteries provide reliable and long-lasting power for critical missions, and our energy storage systems ensure that military personnel have access to electricity wherever and whenever they need it.

We work closely with defence organizations to understand their specific requirements and develop solutions that meet their unique needs. Whether you are looking for an energy storage system to power your base camp or a battery solution to support your field operations, we have the expertise and technology to provide the optimal solution for you.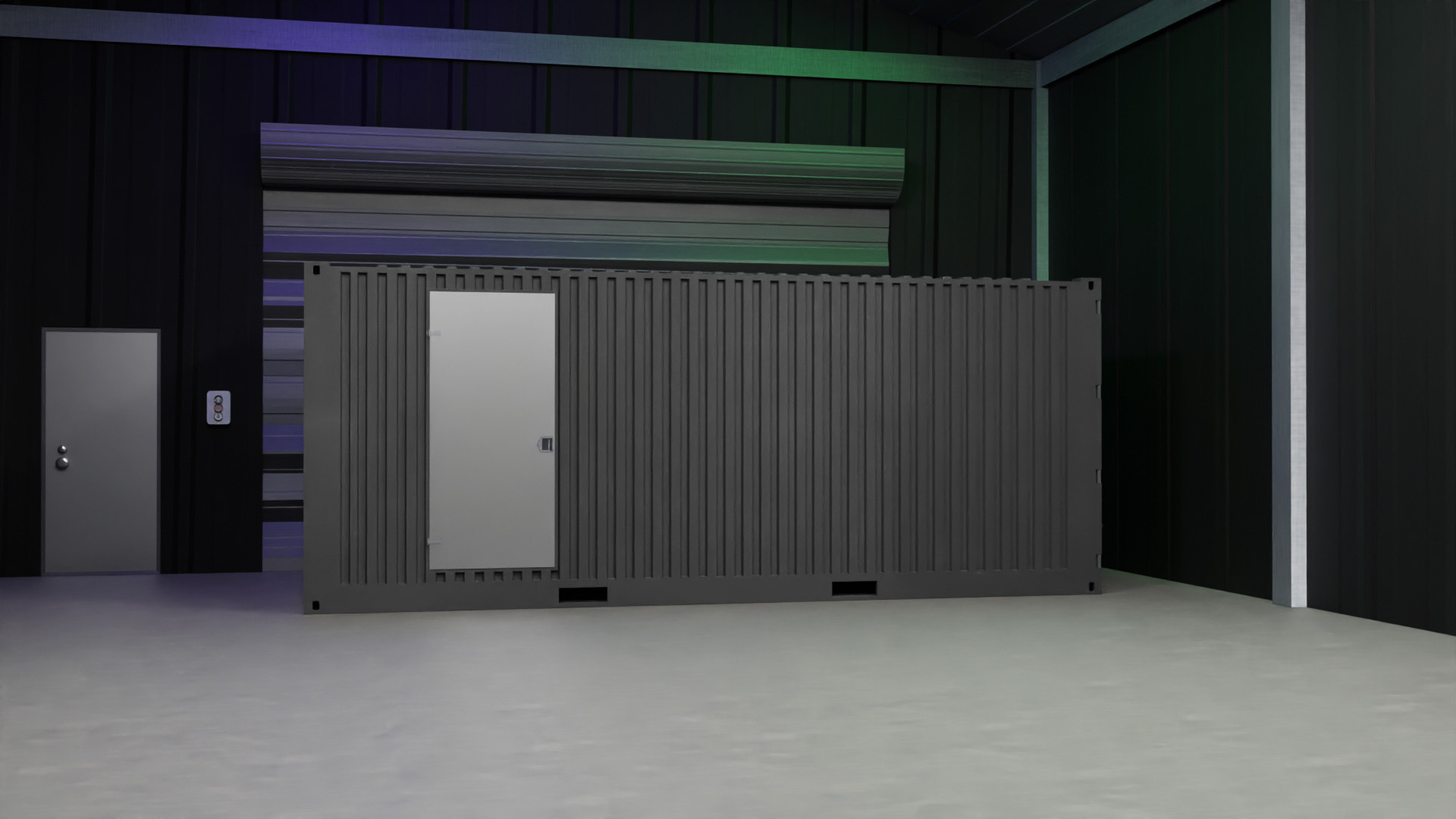 Powering your grid
with the eBESS battery container
The power grid is facing a number of challenges in meeting the growing demand for renewable energy. Nordic Batteries is at the forefront of developing customized battery and energy storage solutions to meet these challenges. Our eBESS battery container is a high-performance energy storage solution designed for use in the power grid.
Our eBESS battery container provides a flexible and reliable backup power source for the power grid, helping to maintain stability and reliability. It can be easily integrated into the power grid, providing a seamless and efficient energy storage solution. With advanced lithium-ion battery technology and intelligent control system, our eBESS battery container offers a scalable and modular energy storage solution that is easily expandable as energy demands increase.
Are you curious about our products? Believe we could be partners? Do you have a problem you think we could solve? Don't hesitate to get in touch using the form below or at paal@nordicbatteries.com
REDEFINING INDUSTRIAL BATTERY AND ENERGY STORAGE SOLUTIONS.